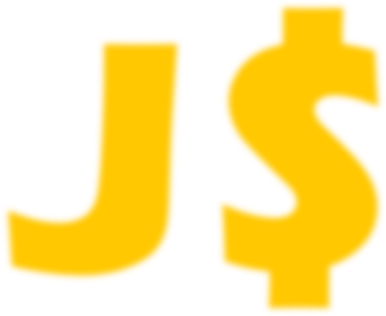 Serve - The Job $earcher Back-End
Serve is a RESTful back-end for a database driven application, called Job $earcher, to help document and organize an individual's search for a job. The purpose is to demonstrate a fully developed, tested and deployed RESTful back-end. For an example of a fully decoupled front end see the repository: frontice.
Back-end Languages, Libraries, Technologies
PHP 5.5.0 or greater
Server side data validation
Slim 3 REST framework
JSON response API standard
Multi-part form upload
MariaDB version 15.1
SQL blob types storage/retrieval
Security
Because the purpose is to exemplify and demonstrate an application, there are no assumptions about the web server. Therefore authorization is not part of this demonstration app - but easily could be. For example if the app were served via TLS, which would be required to prevent man-in-the-middle attacks, OAuth 2 could be easily added using OAuth 2.0 Server. Of course, server independent standards such as CORs headers, data validation, and variable binding are used as expected.
Install the Application
Point your virtual host document root to your new serve/public/ directory.
Ensure folders logs/ and uploads/ exist and are web writeable.
To run the application in development, if you install Composer you can run these commands
  

cd 

serve
  php composer.phar start

Testing
Testing is left to REST interface test tools like curl or Postman.
Comming soon, entire test suite in Postman generated PHP for curl. For example:
<?php

$curl = curl_init();

curl_setopt_array($curl, array(
  CURLOPT_PORT => "8080",
  CURLOPT_URL => "http://localhost:8080/upload-resume",
  CURLOPT_RETURNTRANSFER => true,
  CURLOPT_ENCODING => "",
  CURLOPT_MAXREDIRS => 10,
  CURLOPT_TIMEOUT => 30,
  CURLOPT_HTTP_VERSION => CURL_HTTP_VERSION_1_1,
  CURLOPT_CUSTOMREQUEST => "POST",
  CURLOPT_POSTFIELDS => "------WebKitFormBoundary7MA4YWxkTrZu0gW\r\nContent-Disposition: form-data; name=\"purpose\"\r\n\r\nTbP696m aMR46Za 7zCKajC 7rNYJ B2UX\r\n------WebKitFormBoundary7MA4YWxkTrZu0gW\r\nContent-Disposition: form-data; name=\"notes\"\r\n\r\nHere are some notes about this resume\r\n------WebKitFormBoundary7MA4YWxkTrZu0gW\r\nContent-Disposition: form-data; name=\"lastModifiedDateTime\"\r\n\r\n2018-05-05 10:10:10\r\n------WebKitFormBoundary7MA4YWxkTrZu0gW--",
  CURLOPT_HTTPHEADER => array(
    "Postman-Token: 35400d28-0f05-403a-9638-038a86fee0e6",
    "cache-control: no-cache",
    "content-type: multipart/form-data; boundary=----WebKitFormBoundary7MA4YWxkTrZu0gW"
  ),
));

$response = curl_exec($curl);
$err = curl_error($curl);

curl_close($curl);

if ($err) {
  echo "cURL Error #:" . $err;
} else {
  echo $response;
}